Your eCommerce Checklist: The 10 Steps Before Making Your First Sale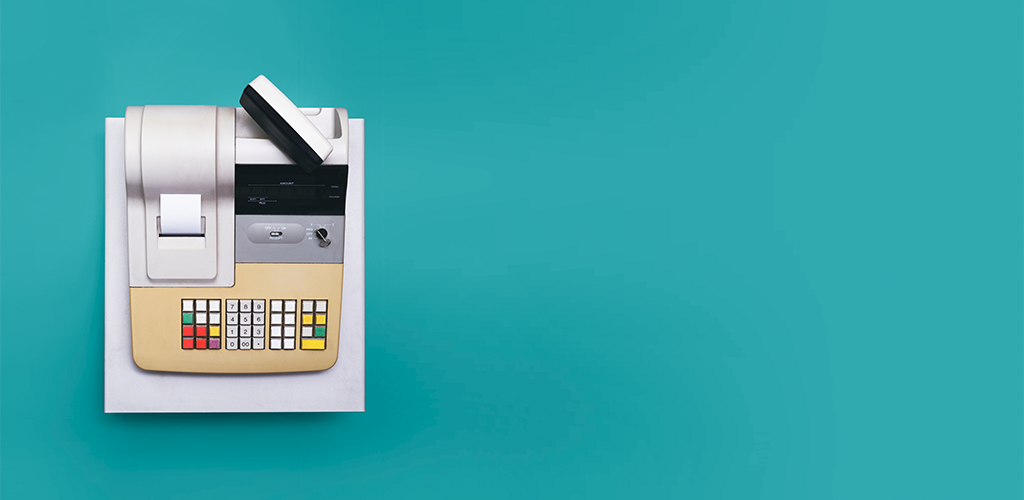 Starting an ecommerce store is a great idea. In the United States alone, $517.36 billion was spent through online shopping in 2018. Why not try to earn a piece of those profits for yourself? However, before making your first sale, you need to know how to set up an online business. This handy checklist will tell you how to do just that. Keep reading to learn how to:
Choose the right product
Test the idea
Research the competition
Write a business plan
Stock the product
Name your business
Create a logo
Build an ecommerce store
Market the business
Launch
Choose the Right Product
Before you can launch an online store, you need to have a product or service to sell. If you don't already have an idea of what you want to offer, here are some options to inspire you:
Homemade Items: If you knit mittens, carve wooden sculptures of owls, bake cakes in the shape of famous landmarks, or make any other good by hand and want to make some money off that hobby, starting an ecommerce store may be perfect for you. You already have a product to sell and are likely confident with your craft. Selling something you make yourself also helps you invest emotionally in an online business.
Dropshipped Goods: If you're starting an online store as a way to earn some extra income, dropshipping is a low-effort, low-cost option for you. With dropshipping, you sell products from another company and earn a portion of the sale. You don't ever have to worry about stocking inventory or spending time packaging and shipping orders.
Services: If you offer a service that can be provided from a distance, consider selling that online. For example, if you're really great at editing academic papers, offer that. If you're an accountant and can calculate people's taxes, do that. The sky is the limit when it comes to what services you can offer online.
Brick-and-Mortar Products: If you already have a brick-and-mortar store and want to launch an ecommerce shop to increase sales, congratulations: you already have a product (or products) to sell and can skip this step!
Test the Idea
Before you launch an online store, you're going to be a little bit nervous. You want to be successful. To help you get an early idea of what to expect from an online store, test ideas in advance. Once most people are giving you positive feedback, you're probably ready to launch and can prepare for making your first sale. You can use a variety of methods:
Reach Out to Loved Ones: Use family and friends as a sounding-board for ideas. They'll be a great source for constructive criticism and also offer outsider's ideas on how to improve your business.
Talk to Strangers: Ask the woman bagging your groceries and your team in the video game you're playing. If you can't interest strangers in a concept, you may need to tweak it a bit before you launch.
Host a Focus Group: You can host focus groups online or in person. They allow you to prepare questions in advance about your concept so you can gather detailed responses from a wide range of demographics.
Research the Competition
After you've settled on a product concept, research various competitors. This research will help you decide if an idea is worth pursuing, and the best angle to take in your marketing efforts so you're able to stand apart. There are a few different methods of researching.
Google Them: A simple Google search can go a long way. Google can tell you how long a company has been in business for, where they're most popular, and what the public thinks about a company and their products.
Write a Marketing Mix: A Marketing Mix, otherwise known as the "4 Ps of Marketing," includes research on competitors' products, prices, placement (where their product sits in the market), and promotion (how they market their product). Conduct a Marketing Mix for your business as well, so you can compare both brands.
Conduct a SWOT Analysis: SWOT stands for "strengths, weaknesses, opportunities, and threats." Strengths and weaknesses refer to the internal workings of a company. For example, a strength of "Z-Brand" might be that they have really great TV marketing. However, a weakness could be that they don't use any social media whatsoever. On the other hand, opportunities and threats are external factors that affect a company. For Z-Brand, an opportunity may be that they always do really high sales during the holidays. However, a predicted economic downturn may threaten the company.
Write a Business Plan
Having a business plan helps you keep track of business logistics. You can refer to it when making any future decisions or when talking business with potential partners. Alternatively, you can write a summarized business plan called a Business Model Canvas (learn how to do a Business Model Canvas here). Most business plans include:
An Executive Summary: Most executive summaries outline the introduction to the idea, the business structure, the backgrounds of key employees, the products offered by the business, and more.
A Company Outline: The outline includes a profile about the company, the goals and objectives about the business, a profile of the key management, the identification of the target market, and the geographic service area.
The Marketing Plan: In this section, explain the company's marketing mix, the details about the product(s) you sell, a SWOT analysis of your business, as well as pricing and promotional strategies.
Location Details: Include how and where you intend to sell your product, and also include images of any physical locations you may have.
An Industry and Market Analysis: Write an overview of your industry as a whole, the size of the industry and any trends in it, an analysis and background on your competition, as well as a description of your competitive advantage.
Your Operating Plan: Use this area to discuss your production processes, required assets, how you will supply your product, costs you will incur to bring the product to the market, a risk analysis, and any contingency plans you may have.
Cash Flow Projections: Write your predictions for your monthly and year-end inflow and outflow totals for the first two years you'll be in business. In this section, also include income statements.
Stock the Product
Before making your first sale, you have to have access to your product. There are a few different ways of stocking products:
Stock Pre-Manufactured Goods: Depending on what you sell, the best option may be to stock pre-made goods. This is a great option for ecommerce store owners who don't offer product customization.
Stock Product Materials: If you do customize your orders (for example, you run a bakery, or an engraving service), you can't stock the product itself because it will be different for each customer. Instead, make sure you have a supply of the materials needed to manufacture your product as soon as you receive your order.
Partner With a Third-Party: If you intend to go the dropshipping route with your online store, you likely will never have to stock, ship, or even see your product in person. However, ensure you have a reliable dropshipping partner in place before you launch so you know orders will be fulfilled appropriately.
Name Your Business
Naming your business can either be the most fun part of launching an ecommerce store, or the most stressful. This is your chance to be creative and have some fun, but the name you choose will also be the name the public knows your business as. To take some of the stress off, you can always rebrand later if you feel like you've made a mistake. Here are some different ideas for how to come up with an awesome business name:
Do an Internet Search: First, make sure whatever name you want to use isn't already taken.
Choose Something Easy to Spell: The easier it is to spell, the easier your customers will find you. This also helps prevent mistakes on your behalf when it comes to creating promotional items.
Use a Name With Meaning: Choosing a name that means something to you helps both you and your customers connect emotionally to your brand. Having a memorable story behind a business also makes your business more memorable as a whole.
Get Feedback on the Name: Before you launch, ask others what their thoughts on the name are. If they have a hard time pronouncing it, think it means something inappropriate, or just find it boring, get their thoughts on how to improve the name.
Go Unique, Quirky, Funny: The more interesting your name is, the more people will remember it.
Create a Logo
Now that you have a name for people to remember you by, you need a logo to do the same. When it comes to creating a logo, there are a few rules of thumb to keep in mind.
Hire a Professional: If you aren't a professional graphic designer, hire someone who is. Your logo must look and feel professional for your business to feel that way as well.
Keep it Relevant: If your logo isn't just abstract, make sure it relates to your business in some way. For example, if you run a bakery, don't use a car tire as your logo.
Save Multiple Versions: Sometimes a logo needs to have a variety of versions with subtle differences to look good on all platforms. The logo formatted for Instagram use won't look as good if used on YouTube. If you've hired a graphic designer to do the work for you, come up with as many formatted versions as you think you may need and ask for all of them, so you don't have to keep going back at the end of your contract with them.
Build an eCommerce Store
When you know everything you can learn about your online store, it's time to build the store itself. There are several ways to go about this.
Use a Store Builder: Shopivo offers users the opportunity to build an online store with one of our pre-made templates. Other businesses offer similar services, including Shopify and Wix. These services are more user-friendly and generally accessible by anyone.
Build Your Own: If you have some knowledge of coding, you can build an ecommerce store from scratch. This option is more time consuming, but you would receive full customization in return.
Hire Someone to Build Your Site: If you don't feel confident with either of the above options, several businesses offer their services as a site builder and will do the work for you.
Market the Business
Once you reach this step, you have to make sure your customers can find you. One of the best ways to do this is through marketing. There are several methods you can use to market your business:
SEO: SEO refers to how your website ranks in Google searches. The higher your ecommerce store appears in search results, the better your SEO.
Social Media: Social media can help you reach millions of potential customers. Do some research into what platforms will work best for your brand and set to work on building up a following. Social media helps your customers talk to you and lets you talk back.
Launch a Marketing Campaign: This can be done through social media or traditional media (broadcast and print). While running a marketing campaign usually costs some money, start small to build initial interest, and then scale up from there.
Launch: You're On Your Way to Making Your First Sale!
After all your hard work, you're ready to launch! We recommend doing the following:
Take a breath.
Crack a smile.
Enjoy being an entrepreneur!
---
Visit Shopivo and stay tuned for exciting news and updates! Sign up for our emails and stay up-to-date on new developments and features.