Entrepreneurs' Day: Adam Osborne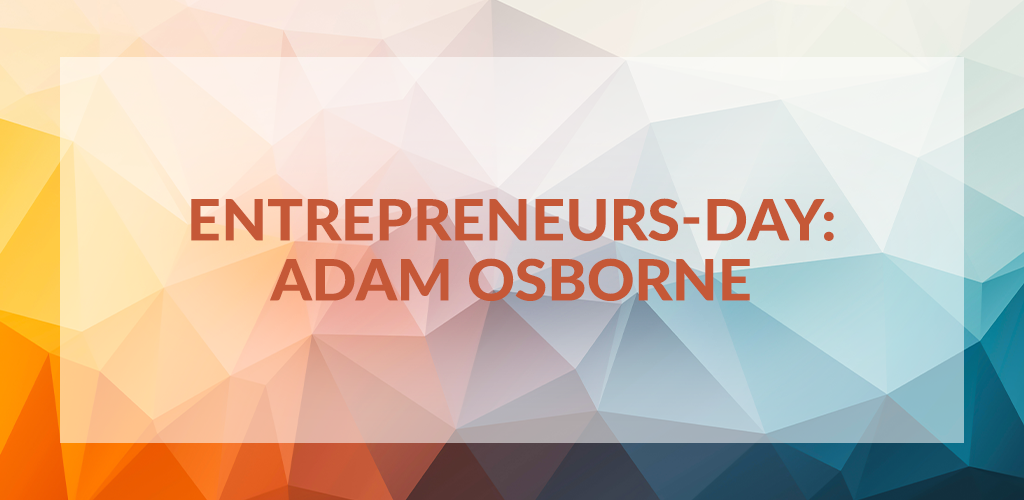 Adam Osborne was once compared to Henry Ford for his groundbreaking work in the production of portable computers, and the impact he had in the world of computer technology.
Osborne was born in 1939 to British parents. He spent much of his childhood in India. After World War II, his family moved to England where Osborne began attending boarding school. In 1961 he graduated from the University of Birmingham. Later, he moved to the United States where he earned his PhD from the University of Delaware. Although his degrees were in chemical engineering, Osborne took an interest in computer science and learned how to write computer code. After being fired from a chemical engineering job with Shell Oil, he decided to make his first venture into the world of entrepreneurs.
In 1972, Osborne launched Osborne & Associates. It specialized in the writing of easy-to-read computer manuals. By 1977 the company had more than 40 titles in their name. Two years later, they were purchased by McGraw-Hill. In 1981, Osborne launched a new business called Osborne Computer Corporation. It released the first commercially-available portable computer, the Osborne 1. At its height, the Osborne Computer Corporation sold 10,000 units per month. However, in 1983, the company filed for bankruptcy.
A year after Osborne Computer Corporation collapsed, Osborne started up a new business called Paperback Software International Ltd. which specialized in writing inexpensive software. However, after the company was sued for copyright violations, Osborne left the business. His final venture as an entrepreneur was to found the artificial intelligence company Noetics Software.
In 1992, Osborne's health began to decline and he returned to India. He died 11 years later at the age of 64.
Entrepreneurs' Quote
"The most valuable thing you can make is a mistake–you can't learn anything from being perfect."