Entrepreneurs' Day: Chad Hurley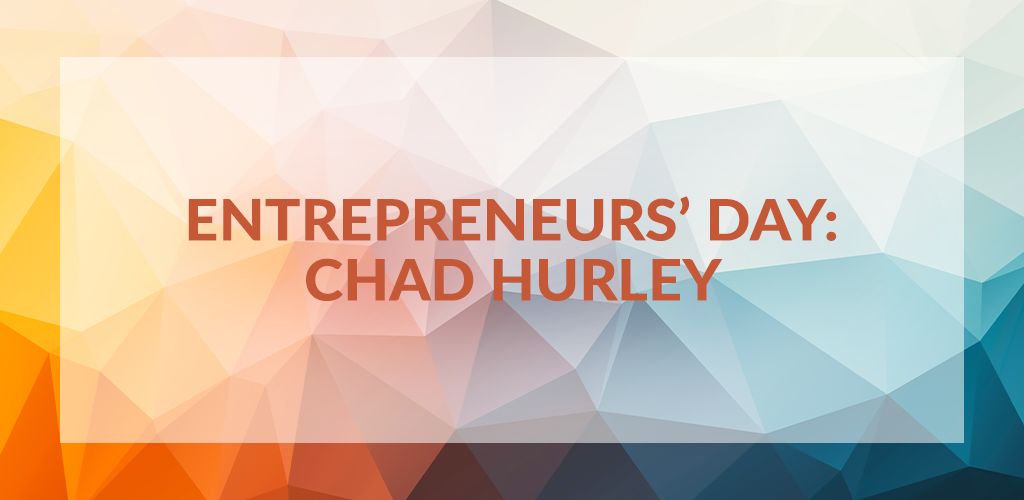 YouTube was founded in 2005 by three young entrepreneurs. Chad Hurley was one of them.
Hurley was born in 1977 to parents Don and Joann. He grew up in Pennsylvania with his parents and two siblings. As a child, Hurley took an interest in the arts which evolved into a love for technology and media as he reached high school. In 1999, Hurley graduated from university with a bachelor's degree in the fine arts. He proceeded to join eBay's team where he worked in the PayPal division (and even designed their original logo). A few years later, he left the company with two of his coworkers, Steve Chen and Jawed Karim. Hurley's interest in technology and media helped the trio conceptualize, design, and launch YouTube in 2005.
In 2006, the founders sold YouTube to Google for $1.65 billion dollars. Hurley remained the CEO of the company until 2010, when he stepped down. His entrepreneurial ventures didn't end with YouTube, however. Three years after leaving the media giant, Hurley started a new media company called MixBit, which allowed users to edit videos on their smartphones similar to what Vine provided. MixBit, now called Zeen, was acquired by BlueJeans in 2018.
Today, Hurley has also taken an interest in investing and sports. He is part-owner of the Golden State Warriors and the Los Angeles Football Club.
Entrepreneurs' Quote
"No matter what industry you're in, there will be naysayers. So you have to be your own champion."