Entrepreneurs' Day: Drew Houston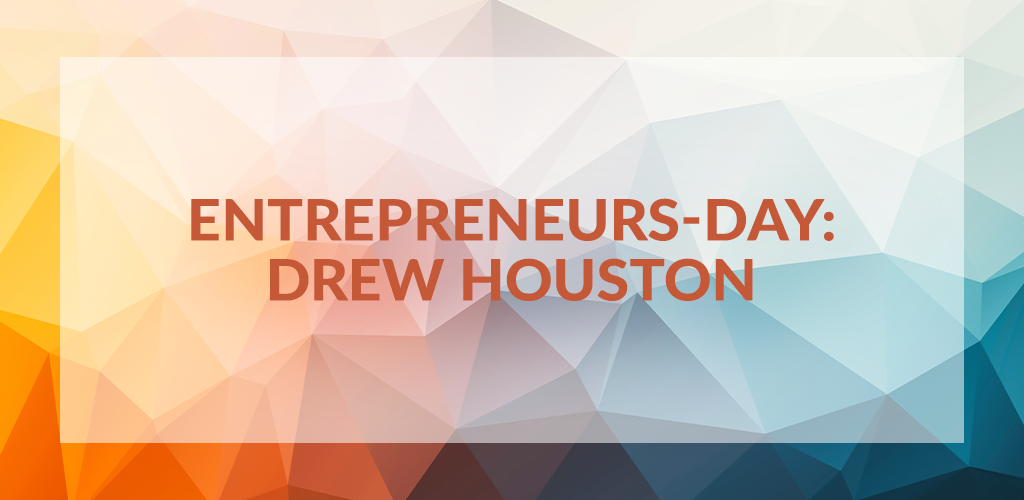 When Drew Houston was a student at MIT, he regularly forgot to bring his USB flash drive to class. Frustrated with his inability to access his files without it, Houston began creating the service that soon became Dropbox.
Houston grew up in Acton, Massachusetts. After graduating high school, he began attending MIT where he received his degree in computer science. While there, he met Arash Ferdowsi who later became his business partner and one of the founding entrepreneurs of Dropbox.
When Houston first came up with the idea for Dropbox, he noticed that similar services at the time "suffered problems with Internet latency, large files, bugs, or just made me think too much." Although he initially began designing his service to be used just for his own purposes, he realized that it could be useful for a much wider audience. In May 2007, he officially formed the company behind Dropbox and a few months later he secured seed funding from the business accelerator Y Combinator.
Today, Dropbox is considered Y Combinator's most successful investment thus far. The company now has more than 500 million users around the globe. Houston himself is considered an innovative entrepreneur, and has a net worth of $2.2 billion.
Entrepreneurs' Quote
"Don't worry about failure; you only have to be right once."