Entrepreneurs' Day: Guy Kawasaki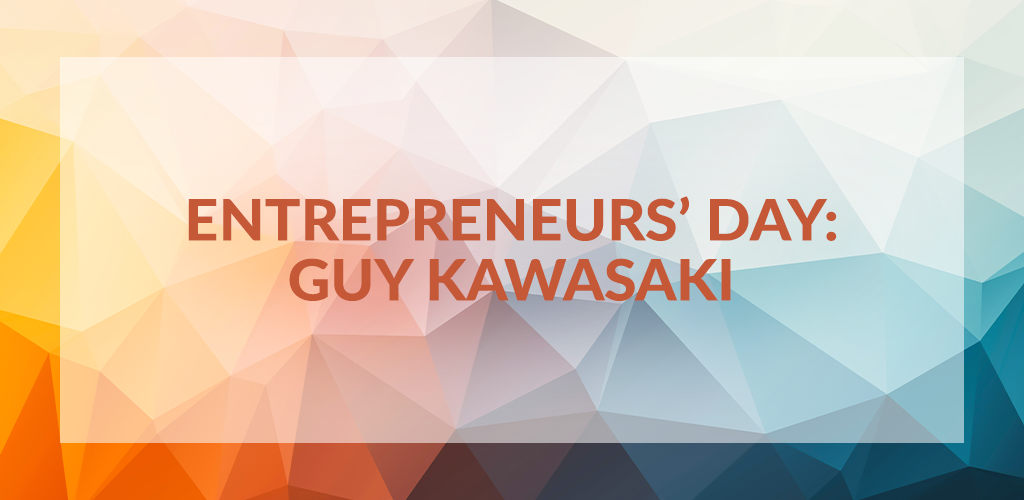 Guy Kawasaki is the man behind the term "marketing evangelist," thanks to his work on Apple's marketing team. After leaving the computer giant company, he used his marketing skills to launch several of his own companies.
Kawasaki was born in Honolulu, Hawaii in 1954. In 1976, he graduated from Stanford University with a degree in psychology. He then enrolled in law school but dropped out after only a week, realizing he would prefer to study business. While earning his MBA from UCLA, Kawasaki worked at a jewelry company, an experience he credits with teaching him how to successfully sell a product. In 1983, he took a position with Apple and became the company's chief evangelist, where he effectively used word-of-mouth tactics to market the business.
Eventually, Kawasaki struck out on his own to further his writing and public speaking career. It was during this period of his life that he joined the ranks of entrepreneurs and founded his own business, Fog City Software, which created an early email client. A few years later, he also co-founded Garage Technology Ventures, a venture capital firm that has invested in companies like Pandora Radio and Tripwire.
Today, Kawasaki has since founded, funded, and/or advised several other companies, including Google (where he acted as an adviser to Motorola) and Wikipedia (where he served on the Wikimedia Foundation Board of Trustees). He has also written several books, the most recent of which was released in February 2019.
Entrepreneurs' Quote
"Entrepreneurship is at its best when it alters the future."