Entrepreneurs' Day: Ingvar Kamprad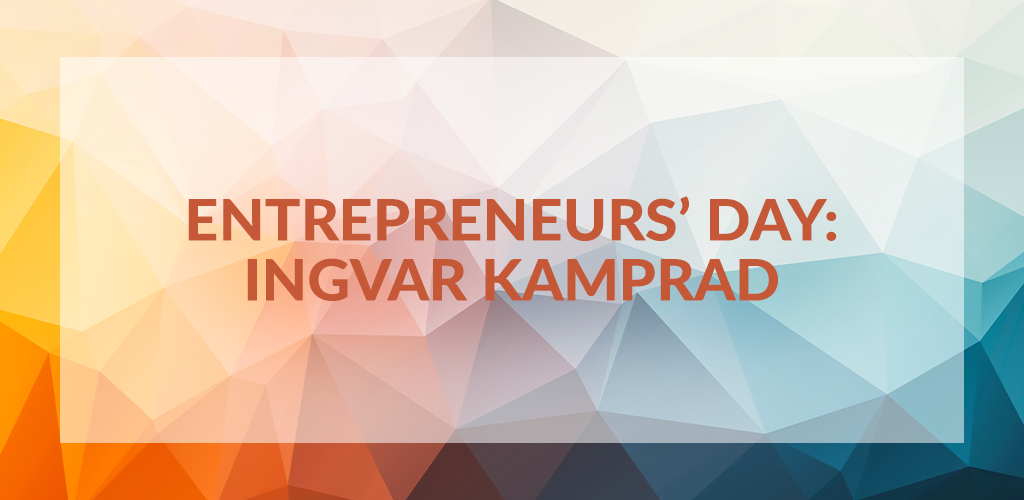 Ingvar Kamprad chose a very personal name for the business he founded when he was only 17 years old. That business was Ikea. The first two letters of its name are Kamprad's initials, while the E represents the farm on which he was born and the A stands for the village where he was raised.
Kamprad joined the ranks of entrepreneurs when he was very young, five years old to be exact, and started selling matches to neighbours. By the age of seven, the business became mobile when Kamprad began biking around town to increase his selling area. As he grew, so did his business and, in addition to matches, Kamprad began selling fish, Christmas decorations, seeds, and pens and pencils.
In 1943, Kamprad established the business that made him famous; IKEA. At first, the company sold only replicas of his uncle's kitchen table. They operated largely on a mail-order basis. Five years later, Kamprad diversified his products to sell other types of furniture with the goal of making it affordable for everyone. IKEA's first physical store opened in 1958.
In 2013, Kamprad resigned from the business' board, leaving it in the hands of his children. He passed away in 2018, at the age of 91.
Entrepreneurs' Day
"Happiness is not reaching your goal. Happiness is being on the way."