Entrepreneurs' Day: James Dyson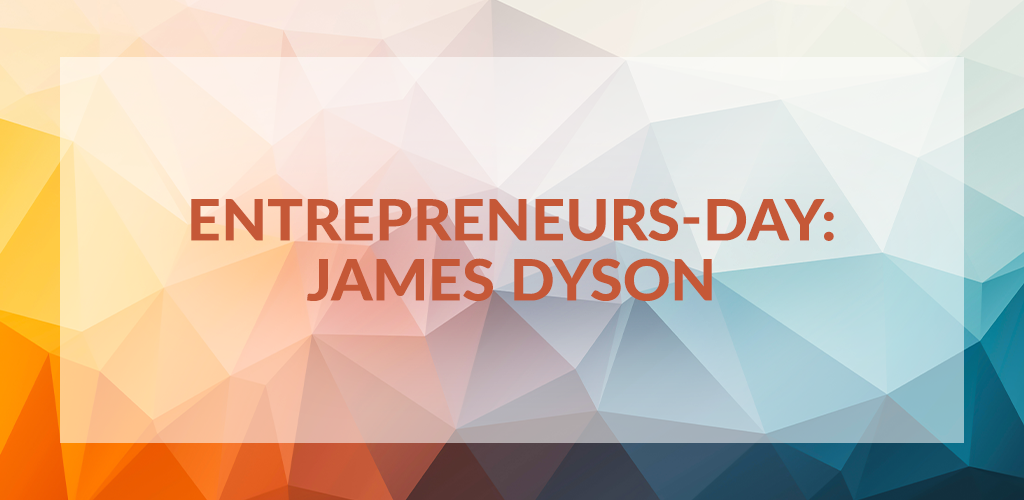 James Dyson's vacuums suck. Quite literally. After becoming frustrated with the loss of suction power in his traditional vacuum, Dyson became inspired to design his industry-changing version of the vacuum (that actually sucks), for which he is now one of the world's most famous entrepreneurs.
Dyson was born and raised in the UK. He created and released his first invention, the Ballbarrow, in his mid-twenties. The design replaced the standard wheel on a wheelbarrow with a ball to help better manoeuvre the often-cumbersome device. The invention was featured on a BBC show called Tomorrow's World.
A few years later, while using his Hoover vacuum, Dyson became annoyed at how the machine lost suction every time the dust bag's pores became clogged. That spurred him to design his patented cyclonic separation vacuum cleaner that didn't ever require replacement bags. The design took him years to perfect. However, when he began shopping his idea around in the UK, other entrepreneurs and businesses turned him down flat because they were making huge amounts of revenue on replacement dust bags. This forced him to introduce his product first to the Japanese market where it became a hit. Still, when Dyson attempted to partner with a UK company to meet his manufacturing needs, he was further rejected. Finally, Dyson created his own manufacturing plant and grew his business into a multi-million dollar company.
Over the years, Dyson Ltd. added several other products to their lineup including their failed version of the washing machine, the Dyson Air Blade hand dryer, and new versions of hairdryers and indoor fans.
Today, the company is the biggest investor in robotics and artificial intelligence technology in the UK. They also have plans to unveil an electric car in 2020.
Entrepreneurs' Quote
"The time to push hard is when you're hurting like crazy and you want to give up. Success is often just around the corner."