Entrepreneurs' Day: Larry Page, the Founder of Google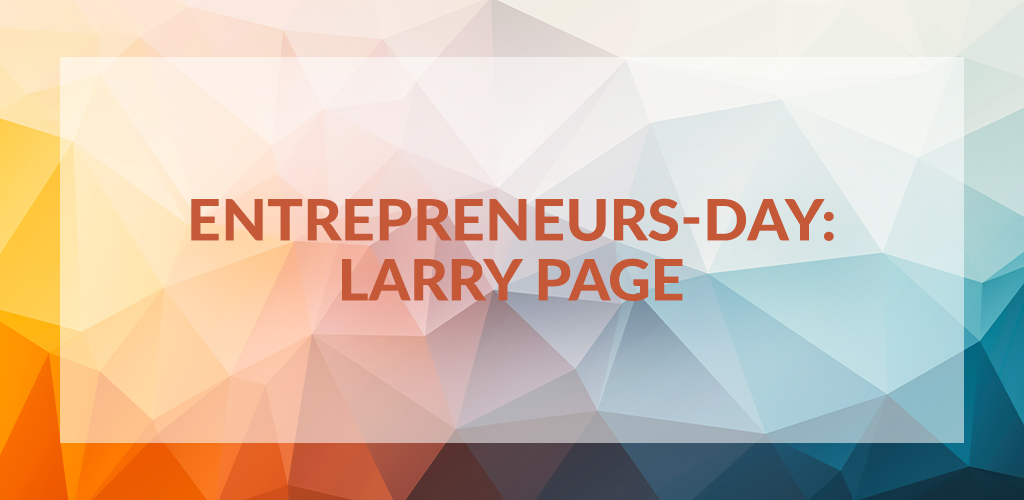 Computer programming runs in Larry Page's family. He grew up in a home filled with computers, and technology magazines. He was also interested in business. By the age of 12, Page knew he was going to join the ranks of entrepreneurs by starting his own company. It came as little surprise that, in 1998, Page launched one of the biggest companies today, Google, Inc.
The idea for a search engine first came when Page was studying for a computer science PhD at Stanford University. He decided to research the mathematical properties of the World Wide Web for his dissertation. As Page soon discovered, the scope of the project was too large for a single person and Sergey Brin, his future Google co-founder, became his research partner. The duo built a machine laboratory in Page's dorm room, and set up an office and programming center in Brin's. This allowed them to test their research as a search engine hosted on Stanford's servers.
The technology became massively popular among Stanford students and in 1996, it was made available to all internet users. It was called BackRub at the time. Two years later, the company was renamed to Google Inc. and officially incorporated. Page assumed the role of CEO, a position he remained in until 2001, and then resumed 10 years later. Throughout Google's history, Page managed products and also led several forms of development, which included the acquisition of Android.
Today, in addition to running Google and being an entrepreneur, Page also takes an interest in renewable energy, environmental activism, and medical philanthropy.
Entrepreneurs' Quote
"Have a healthy disregard for the impossible."