Entrepreneurs' Day: Melanie Perkins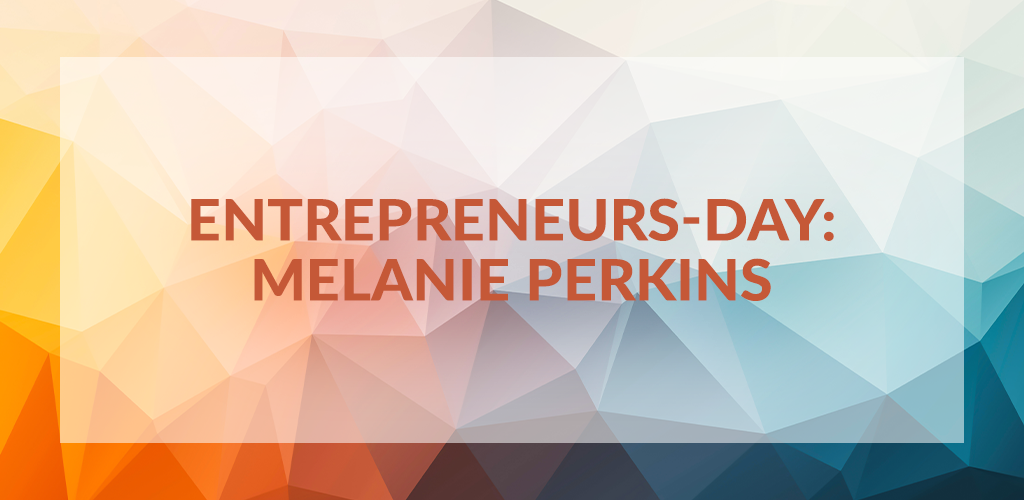 Melanie Perkins is one of the youngest female CEOs to lead a billion-dollar tech start up. That startup, Canva, first saw life when Perkins was 19 years old.
While studying at the University of Western Australia, Perkins came up with the idea for a tool that would help schools easily design yearbooks. She dropped out of school to focus on the development of the drag-and-drop software, helped by her boyfriend and co-founder Cliff Obrecht. The entrepreneurs borrowed money from family to pay software designers to build the platform. When it was released, the duo named their business Fusion Books, which quickly grew into the largest yearbook design software in Australia, New Zealand and France.
Inspired by the success of the software, Perkins knew that it could be used in bigger and better ways. She, Obrecht, and a third co-founder -Cameron Adams- set about designing Canva, a drag-and-drop graphic design platform that could be used by beginners and professionals alike.
By the age of 22, Perkins found herself in the office of popular tech investor, Bill Tai, pitching the concept for Canva. Although she initially thought the pitch was unsuccessful after Tai spent the majority of their meeting on his phone, he introduced Perkins to several other investors and even gave money to the venture himself.
Today, in her early 30s, Perkins is the acting CEO for Canva, which continues to grow. The software is now used by more than 10 million people in 179 countries around the globe.
Entrepreneurs' Quote
"Plant lots and lots of seeds and hopefully one will grow."