Entrepreneurs' Day: Nolan Bushnell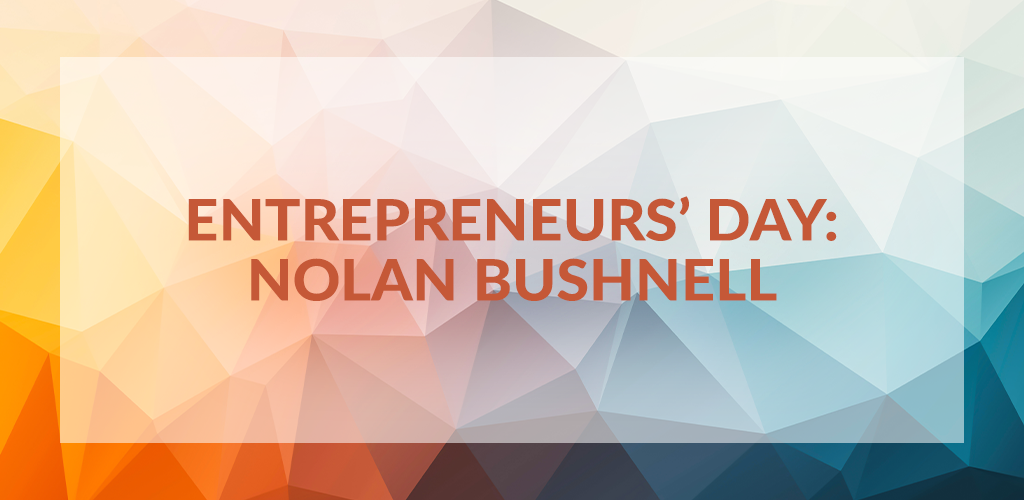 If you remember a childhood spent playing Atari games and eating pizza at Chuck E. Cheese, you can thank Nolan Bushnell for those memories.
Bushnell graduated from the University of Utah College of Engineering with a bachelor's degree in electrical engineering. During his time as a student, he took an interest in a popular computer game of the time called Spacewar. Upon graduating, he and his business partner, Ted Dabney, started their first company called Syzygy, which was meant to create a Spacewar clone called Computer Space. Although the game earned $3 million dollars, it was considered a commercial failure.
Not deterred by the results of their first business, the entrepreneurs then decided to launch another company, Atari, which became a pioneer in the world of video game development. By 1982, Atari was the fastest growing business in American history, although within two years it crashed and had to be restructured.
While still at Atari, Bushnell purchased Pizza Time Theatre from Warner Communications (now WarnerMedia, which bought Atari in 1977). Bushnell's vision for the restaurant chain was to create a place where kids could eat pizza and play video games, thus acting as a natural distribution method for Atari's games. He renamed it Chuck E. Cheese's Pizza Time Theatre, and the brand still exists today as Chuck E. Cheese.
Fully embracing the world of entrepreneurs, Bushnell has founded more than 20 other companies, many of which no longer exist but paved the way for other technology giants. For example, Steve Jobs and Steve Wozniak borrowed parts from Atari in order to build the home computer that launched Apple. Bushnell also created a venture capital company that supported a business named Etak. Etak was the first company in the world to digitize world maps, which provided the backbone for companies like Google Maps.
Today, Bushnell resides in Southern California. He is recognized as one of the founding fathers of the video game industry.
Entrepreneurs' Quote
"The true entrepreneur is a doer, not a dreamer."