Entrepreneurs' Day: Reese Witherspoon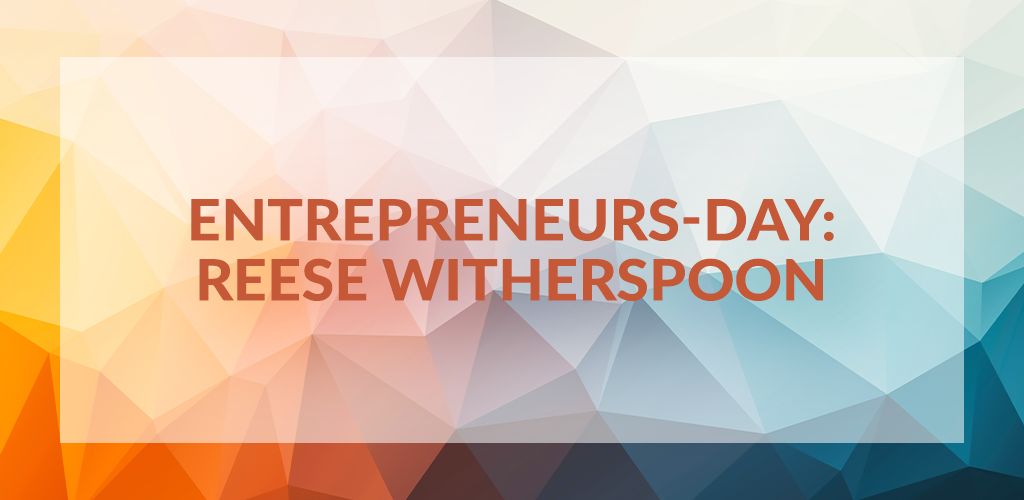 Although she may be best known for her iconic roles in films like Legally Blonde, Water for Elephants, and Wild, Reese Witherspoon is also a successful entrepreneur.
Witherspoon was born in Louisiana but grew up in Tennessee. Her very first acting gig came when she was seven years old and became a model for a florist's television ads. That experience encouraged her to take up acting lessons. She also took part in local talent fairs. After graduating high school, she attended Stanford University to major in English literature. However, she dropped out to pursue a career in acting.
In the year 2000, at the age of 24, Witherspoon decided to join the realm of entrepreneurs when she founded the production company Type A Productions. More than a decade later, Type A Productions merged with the company Make Movies to form a new venture called Pacific Standard, which was behind movies like Gone Girl and Wild, and the HBO show Big Little Lies. In 2016, Witherspoon split with the co-founder of Pacific Standard and retained full ownership, with which she reformed the company once more. It's now known as Hello Sunshine, and focuses on telling women-driven stories in the media.
Witherspoon is also a philanthropist and supports many children and women's advocacy organizations, on top of continuing her acting career.
Entrepreneurs' Quote
"Every day is not a success, every year is not a success. You have to celebrate the good."