Entrepreneurs' Day: Tony Hsieh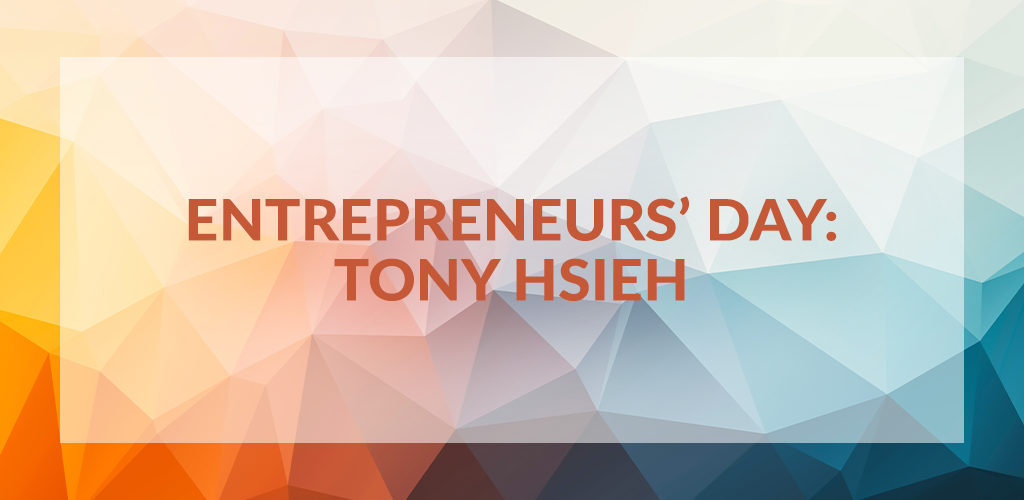 In college, Tony Hsieh sold pizza to the students in his dorm. Today, he's an entrepreneur and venture capitalist behind businesses like LinkExchange, Venture Frogs and, possibly most well known, the ecommerce company Zappos.
Hsieh was born in Illinois to Taiwanese parents Richard and Judy. The family later moved to the San Francisco Bay area where Hsieh grew up. After leaving high school, he attended Harvard University to study computer science. His first job out of school was working for Oracle Corporation. However, unhappy with the corporate culture of the organization, he left to found his own company, LinkExchange, in 1996.
LinkExchange, which functioned as an online advertising company, was purchased by Microsoft two years later. That left Hsieh searching for a new venture to pursue. His new project, founded with business partner Alfred Lin, was Venture Frogs. The entrepreneurs launched Venture Frogs as an incubator and investment firm.
In 1999, Hsieh was approached by Nick Swinmurn who had an idea to launch an online shoe store and was seeking an investment from Hsieh and Venture Frogs. Initially, Hsieh considered deleting the voicemail, skeptical of the concept. But when he learned how large the retail shoe industry actually was, he changed his mind and invested in the project, which became the company Zappos . Two months later he joined Zappos as CEO, a role he continues to act in today.
Hsieh has also invested in other projects, including JetSuite and a regenerative project in downtown Las Vegas to turn the area into a place where tech and other business-owners can live and work.
Entrepreneurs' Quote
"We must never settle for 'good enough,' because good is the enemy of great."