Your Simple Step By Step SEO Guide: 2019 Edition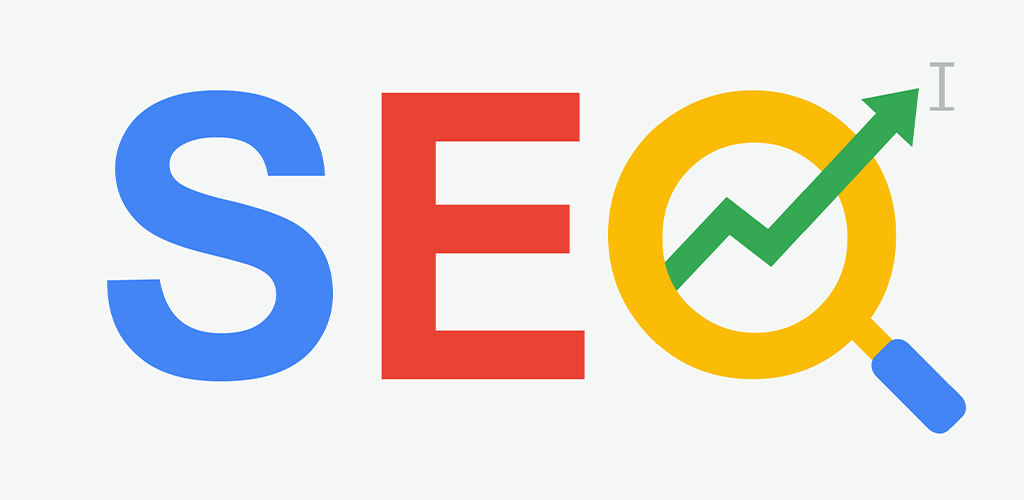 Search engine optimization, otherwise known as SEO, is a crucial aspect of online business. SEO allows search engines to find your website when people search for it. The better your SEO, the easier it is for people to find you. You can use it to increase traffic to your site as well as grow your brand awareness in several markets. The problem with SEO is that it can be confusing, especially if you're just starting out in the online world. Thankfully, anyone can master the task by following this step by step SEO guide: 2019 edition.
Research and use keywords
Build the right site architecture
Improve your on-page SEO
Spend time link building
Increase your content marketing
Work on your technical SEO
Research and Use Keywords
SEO works based on keywords. Search engines crawl through websites searching for the keywords users search. This allows them to display appropriate results. Before you start doing SEO on your website, do a search of the best keyword terms to use for your particular industry. For example, a jewelry company will absolutely want to use the word "jewelry" somewhere on their site. They'll also want other terms like, "bracelet," "jewelry store," "online jewelry," etc. Here's how to gather keywords:
Do Some Handiwork: Start your keyword search by picking out your most important search terms, then coming up with related terms. Think of all the different ways customers may search for a product like yours and write them down. The more you can think of, the better. One great way to do this is by putting a few queries into Google's search and copying down their suggestions for "related searches."
Use a Keyword Planner: Once you've done the hard work, take each of your keywords and use a keyword planner to generate more ideas. The program may give you more ideas than you had previously thought of.
Review Your Data: Now that you have a huge list of keywords, break them down into categories. There are two excellent categories to start with (though you can go deeper). The first are the "intent" keywords. These are keywords or phrases that show a customer intends to buy a product. The second category is "information," where a person is searching the term in order to learn more about it. This step will come in handy later.
Build the Right Site Architecture
Site architecture is a fancy of way of describing how you organize your website. If you're beginning to build your site, build the right architecture into it now, so you don't create more work for yourself in future. If you already have a site set up, consider revamping it to improve your architecture. A good rule of thumb to follow is that your customer shouldn't have to click more than three times to get to your most important pages (for example, most ecommerce companies want their customer to reach a product page in three clicks or less). When it takes more clicks than this, links lose authority and therefore rank lower in search engines. You're also more likely to accidentally drive away your customer. To create your optimal site architecture, do the following:
Understand What You Want From Your Site: Before you build your site architecture, you need to know what to expect and what you want from your website. There are a few questions to ask yourself. Start by asking what do customers search to get to my website? Next, ask what do customers search for when they get to my website? Third, ask what pages get the most traffic or do I want to have the most traffic? And finally, ask what are the pages customers most frequently leave my website from?
Use Your Keywords: In the first step, you researched the keywords that will work best for your business. When building your website, you want to include the strongest of those keywords so search engines find you easily. The best way to do this in your site architecture is to take your keywords and use them to name your categories.
Choose Between a Header or Drop Down Menu: While you may think this decision is purely superficial and only adds to the look and feel of your website, you aren't entirely correct. They can actually affect your SEO. If you choose to use a drop down menu to keep your site looking neat and tidy, make sure you design it using HTML, otherwise the categories won't be picked up by search engines.
Plan Your Flow: When you know what pages you want to get the most traffic, or what you expect to get the most traffic, plan out how a customer will get there from your main page. Make sure it doesn't take more than three clicks.
Improve Your On-Page SEO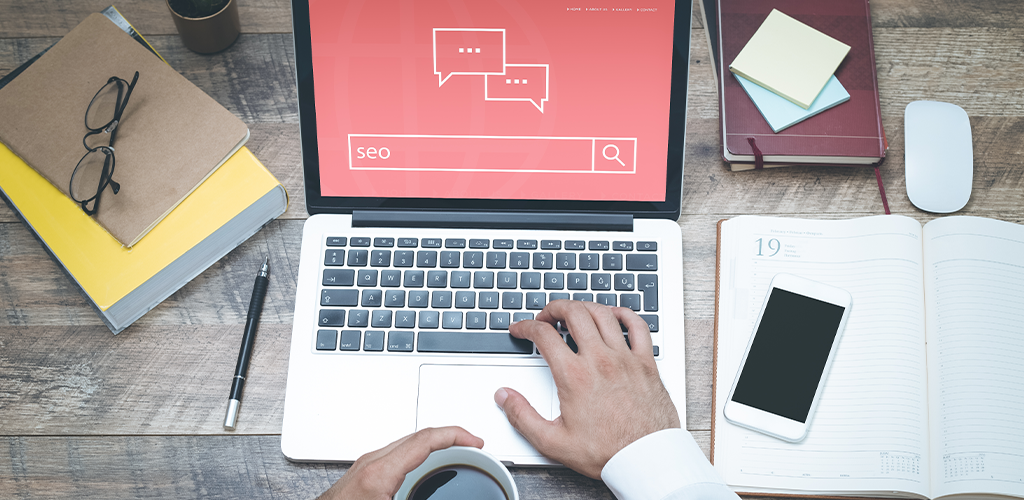 When you have your list of keywords ready, those words now need to be placed around your website so that search engines can find you. You'll be able to do this to some extent when building your website, but you can also customize the SEO for each page you create (for example, a product page will have different SEO than your customer service page). There are a few different parts to on-page SEO.
URLs: The first thing a search engine will find is your URL. That means you want every page on your website to have a unique URL that also uses your keywords. Although short URLs are usually best, you also lose some uniqueness and increase the likelihood of having duplicates that hurt your SEO overall. Instead, try a long-form name but keep it as simple as possible by only using lower case letters, adding hyphens between words, and avoiding any special characters that create clutter.
Meta-Title: The meta-title is the name given to a page that a search engine will display. There are a few ways to write meta-titles. One is to use multiple keywords where possible. Another is to use them to build up your brand. Finally, you can also use action words in your title to encourage users to click the link and visit your site.
Meta-Description: If the meta-title is the page name a search engine displays, the meta-description, you guessed it, describes the contents on that page. While search engines routinely change best practices for writing meta-descriptions, try to keep them between 155 and 300 characters. Make sure you add your most vital details and keywords first so they're sure to be seen. Also write them in an active voice and include a call to action that asks a user to do something with that link (for example, click the link and browse now!). Finally, a good meta-description includes relevant keywords and match the content on the page that opens when the link is clicked.
Body Copy: The body copy is the written content actually on your web page. Different pages will include different types of copy but we'll focus on product pages. When creating a product page, try to write 1000 words at least. This can seem daunting but it doesn't have to be. The description about the product only needs to be 50 to 100 words long. After that, you can fill in details with technical specs, key features and benefits, customer reviews, and/or an FAQ section about the product. Pepper in roughly three to five keywords as well. We recommend always writing your own content, not copy-pasting from a different site (like the manufacturer).
Internal Links: The more links a search engine finds to your business, the more trustworthy those links become. That's why it's a great idea to create your own internal links. For example, if you sell a notebook that would pair great with a set of pens you also sell, add a link to the pens on the page for the notebook and vice versa.
Images: Image searches are one of the fastest ways to search for products. Using this method, a person uploads a photo to a search engine and the engine then returns results that look similar (or are exact matches) to the uploaded photo. Having an image gives you a chance to rank in this area of search. Images also come with alt text (a brief, usually hidden description of the photo), which is a great way to hide extra keywords on your page. You can also use videos.
Social Media Links: Having links to social media on your pages doesn't increase SEO on its own. However, when you give customers the chance to easily share your products on their social media, every share does help improve your SEO.
Spend Time Link Building
Like we mentioned earlier, the more links direct to a site, the better you rank in online searches. Because of that, it's a great idea to spend some time link building both on and off your website. It can be tricky to get started but these tips will help:
Learn Which Sites Link to Your Competitors: There are a number of online tools that will search for businesses that link your competitors' websites. Doing this will help you learn where your target audience is most likely spending time. It will also give you a good idea of how to build your own links. Chances are, forums and directories related to your industry will pop up most often here. The best part is, if they link to your competitors, they may link to you too.
Reach Out to Manufacturers: If you sell a product from a manufacturer (meaning you don't make your product yourself), take a look at that manufacturer's website. Sometimes they include a page about where to buy their products from. If they do, reach out to them and ask them to include your store as well.
Talk to Sponsors and Content Creators: Using influencers to spread information about your brand is great for your marketing and your SEO. In this case, you can hire someone with a related online following to either write a blurb about your product or just share a link to it in their content.
Increase Your Content Marketing
The more content you have on your website, the more chances you have at being picked up by search engines. This can be accomplished by adding a blog or video content to your site. There are a few ways to use content marketing to your advantage:
Sprinkle in Internal Links: Once again, the more links that refer back your website, the better. Outside link building is great, but it can be tricky. With content marketing, you can create your own links. Make sure the links are relevant to the content.
Create Value: While content marketing is great for your SEO, it needs to provide value to your customers as well. Come up with some creative pieces that people will enjoy reading/watching (and hopefully sharing).
Remember Your Keywords: Remember, SEO is done by scrolling through sites looking for keywords. If you don't use your keywords, your SEO efforts won't be worth it.
The Last Step in Your Step By Step SEO Guide (2019): Work on Your Technical SEO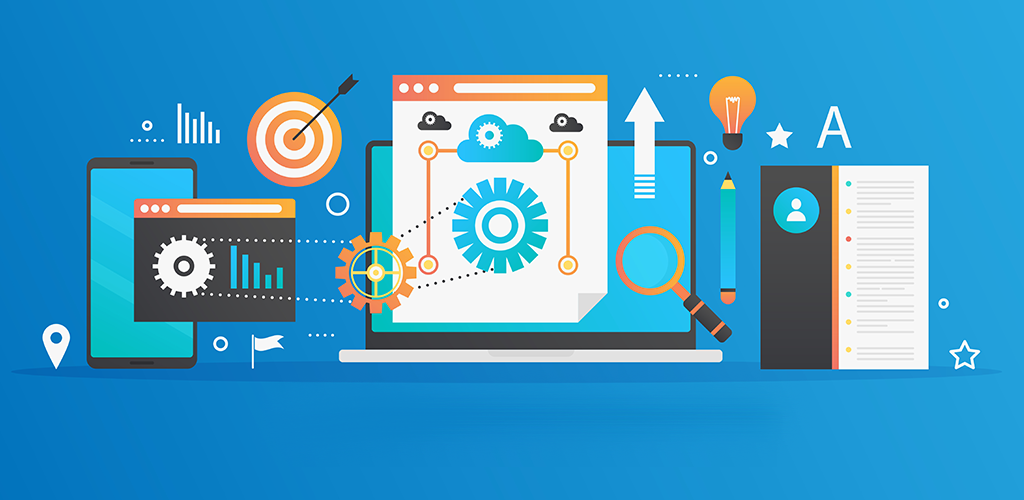 Search engines will often give preferential treatment to websites that meet certain technical specifications. Those specs might include secure connections, fast loading time and more. The more of these criteria you meet, the more likely your website is to rank well in search results. Use this checklist to help improve your technical SEO:
Use SSL: SSL is an acronym for the term Secure Sockets Layer. Essentially, SSL is a type of online security that encrypts the link between a web server and browser. If a website is using this type of security, its URL will start with "https" instead of just "http." Google announced back in 2014 that websites using SSL security would get preferential treatment in their search rankings.
Be Mobile-Friendly: The number of people browsing the web on portable devices such as smartphones and tablets is growing every year. Because of this, search engines prefer to display websites that are responsive on both desktop computers and mobile devices. If your website isn't mobile-friendly, you may be missing out on your best rankings.
Gotta Go Fast: Pardon the quote from Sonic the Hedgehog but when it comes to SEO, the higher a page's speed, the better it ranks on search engines.
Remove Duplicate Site Content: If your website has duplicate pages of the same content, it can confuse search engines (and sometimes users).
---
SEO is often the most frustrating part of running an ecommerce store or any other type of website. However, this step by step SEO guide (2019) will make you an SEO wizard in no time.
Visit Shopivo and stay tuned for exciting news and updates! Sign up for our emails and stay up-to-date on new developments and features.