20 Reasons to Work From Home and 15 Tips to Do It Well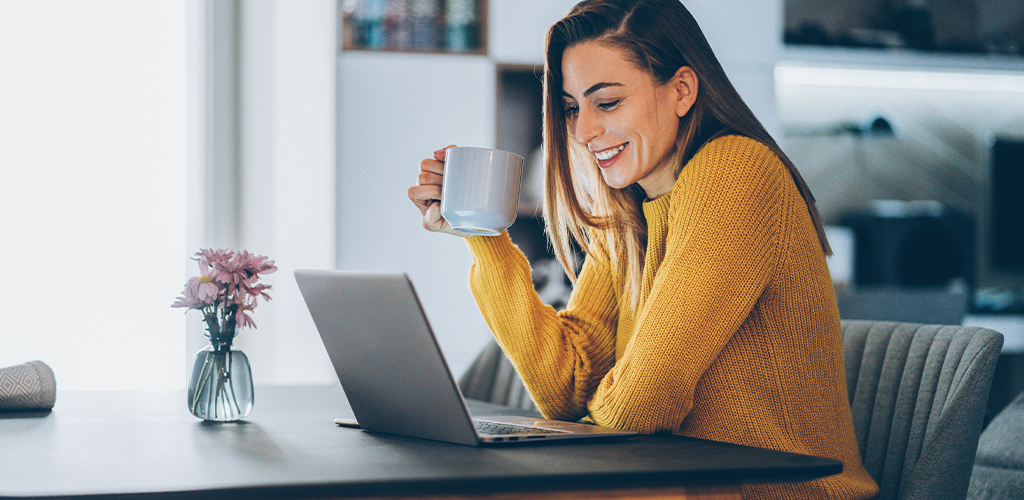 Millions of Americans telecommute every day. Since 2005, the number of people working from home has increased 140 percent. The trend is only continuing to grow in popularity, as well. In recent weeks, news of COVID-19 and calls for social distancing have also caused a rapid shift from traditional in-office work to telecommuting. Pandemics aside, there are many benefits to moving to a work from home business model. Take a look at 20 reasons to offer telecommuting and 15 tips for doing it effectively:
20 Top Reasons to Telecommute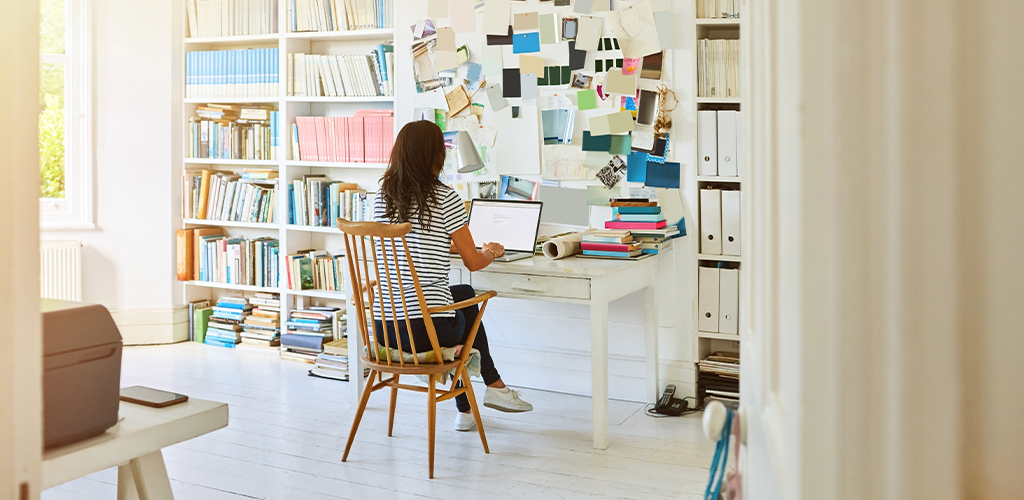 No Commute: There's no need to commute when working from home. Cutting out this part of the day gives your employees more time to themselves and boosts morale.
No Rent: If your business moves to an entirely remote working model, you don't have to spend money on renting office space.
No Office Supplies: You also won't have to spend money on office supplies like paper, printer ink, and more. Remote work lends itself well to storing files on cloud services.
Fewer Meetings: Many businesses love having meetings. However, taking time out of the day to discuss work leaves less time to actually do the work. By allowing employees to work from home, you remove the impulse to have unnecessary meetings and save time.
Increased Productivity: One study, conducted by Stanford University, found that remote employees were 13 percent more productive than in-office employees.
Boosted Morale: In addition to increasing productivity, allowing employees to telecommute improves team morale by improving work-life balance.
Longer-Lasting Employees: Another study discovered that 76 percent of employees are more willing to stay with their current employer if that employer offered a telecommuting option. In addition, businesses who offer remote positions have 25 percent less turnover than in-office only businesses.
Better Employee Loyalty: Even if an employee leaves your company, they may be more likely to view you favourably and recommend you to others. In addition, they'll feel more loyal to your brand while still working for you.
Hire the Best: By allowing employees to work from home, you can hire them from anywhere. This increases the talent pool you have to choose from.
Good PR: Although remote work is becoming more popular, businesses can still generate good PR from these policies. Allowing for telecommuting can make your business stand out from the rest.
Lower Sick Days: Even when there isn't a pandemic going on, offices are hives for infection. By allowing employees to work from home, you decrease the chances of them getting sick and sharing illnesses. In addition, employees may be able to continue working with mild illnesses if they can telecommute.
Understand More Markets: By having employees all over the country, or even the world, you have the opportunity to earn direct insight into a wider variety of markets.
Employees Can Work Longer: Although few businesses mandate it, some employees who work from home may naturally work longer hours in the absence of a commute.
Avoid Burn Out: By offering a telecommuting option, employees may have more time to spend with loved ones, or more time to spend on themselves. This helps to prevent burn out. It may even reduce the frequency of vacations, so your productivity remains high.
Tap into the Competition: If employees from other companies get wind of your remote working policy, they may leave competitors' businesses to come work for you.
It's Easy: Thanks to modern technology, telecommuting is easier than ever. There are hundreds of tools to help your business run as efficiently as ever from a home setting.
No Dress Code: Being able to wear comfortable clothes such as pyjamas can help employees focus on work instead of their tie choking them or their shoes pinching them.
Increased Growth: By not constraining yourself to one location by using a physical office, you can grow your business around the world.
It's Flexible: Working from home policies can be implemented in a variety of ways. If you can't shift your organization to a full telecommuting business, simply offering the opportunity to work remotely once a week or month will still result in these same benefits, but on a smaller scale.
You Can Telecommute Too: The benefits you offer your employees by allowing telecommuting also apply to you.
15 Tips to Work From Home Effectively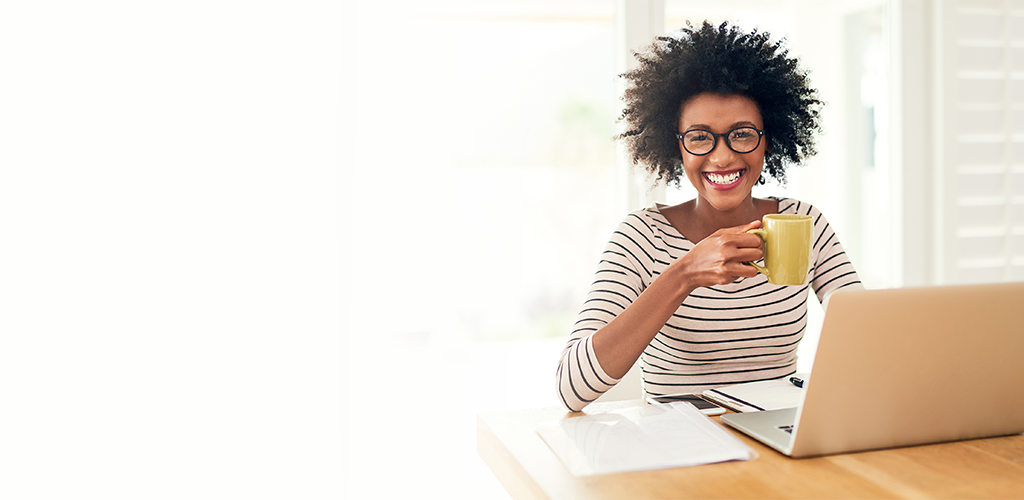 Stick to a Schedule: Maintaining a set schedule for work and leisure helps employees maintain a proper work-life balance.
Remember to Take Breaks: Just like in an office-setting, remember to take regular breaks. They refresh your mind and focus to maintain productivity.
Create Boundaries: If others are home when you're working, set clear boundaries with them about when you're working and when you're free. This reduces distractions and annoyances.
Set Up a Work Space: Having a dedicated workspace can help you focus more on work and prevent it from spilling into your personal life.
Leave the House: When telecommuting, it can be easy to stay inside for days or even weeks at a time. Remember to set aside some time each day to get some fresh air and move around, even if it's only for a quick stroll around the block.
Ask For What You Need: Businesses put a lot of faith in their employees when allowing for telecommuting. If something is preventing you from completing your work, let your supervisors know right away so they can get you the necessary equipment and know that they're paying you for actual work done.
Talk to Colleagues: A major problem faced by telecommuters is that of isolation and loneliness. Avoid this problem by setting up channels through which you can talk to colleagues. Channels may include work messaging apps, or setting up after-work get-togethers if possible.
Take Sick Days: Working through a cold is fairly common. However, if you're sick with something more serious that actually prevents you from completing your tasks, take a sick day to recover.
Use a VPN: A lot of businesses work with sensitive data that they would prefer to keep private. Have employees use a VPN to encrypt their traffic so nothing can leak.
Take Advantage of Training Opportunities: Working from home may limit the opportunities you have to take place in development workshops and conferences. Avoid this by seeking out local opportunities for learning and growth.
Use the Right Tools: Telecommuting is significantly easier for businesses using the right tools to improve communications and workflow. Cloud services encourage file sharing, apps like Slack help you maintain communication, and task managers like Monday and Jira help everyone complete tasks in an organized, timely fashion.
Get Dressed: Although it may be tempting to work in pyjamas, making the switch to daytime clothes can help turn your mind to work. Besides, you can always switch from nighttime to daytime pyjamas.
Buy Quality Headphones: It can be easy to let small noises distract us if work isn't very stimulating. By investing in a comfortable pair of noise-cancelling headphones, those sounds have nothing on your productivity.
Avoid Social Media: In an office setting, it's harder to waste time on social media with your boss looking over your shoulder. However, if you find websites like Facebook and Twitter sucking up your time when working from home, try a cold-turkey app to block them during the work day.
Write a Scheduled To-Do List: It may be easy to lose track of time while telecommuting, which can lead to too much time being spent on one task. Avoid this by starting your days with writing a scheduled to-do list and setting alarms on your phone to keep you on task.
---
Visit Shopivo and stay tuned for exciting news and updates! Sign up for our emails and stay up-to-date on new developments and features.